Vehicle Diagnostics Calgary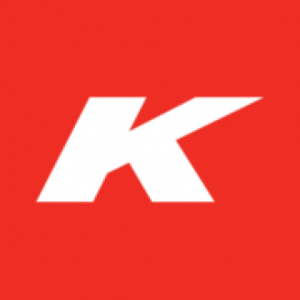 If your car is making odd sounds, or not functioning properly, Knibbe Automotive Repair is here to help. It can be tricky to figure out what's wrong with your vehicle. However, with an educated eye and the right tools, finding the source of the problem can be a straightforward task. At Knibbe Automotive Repair, we use the latest tools and technology to diagnose your vehicle, so we can get it back on the road as quickly as possible. Once we've found the source of the problem, the rest is easy! We'll consult you before we conduct your vehicle repair service in Calgary.
Our certified mechanics know how to complete almost any vehicle repair service in Calgary! We take a systematic approach to every repair job. And it always begins with some diagnostics. That way, we can ensure that we're providing you with the proper vehicle repair service – Calgary. Our mechanics work with a variety of makes and models including Ford, Chrysler, Kia, GM, Nissan, Toyota and much more! You won't find another company like ours in the area – let us show you what sets us apart from other shops. We're ready to help!
Mechanical Repairs Calgary
Knibbe Automotive Repair is the best choice for automotive repair and mechanical services in Calgary. Our shop is equipped with state-of-the-art tools, lifts and a quality labor force. Our mechanics are certified professionals. And we complete all kinds of repairs on your car, truck, or SUV – it doesn't matter what your vehicle is. We've been providing our customers in Calgary with fast and effective mechanical repair services for years. Our experts provide a variety of repairs on engines, drive belts, transmissions, and electronic systems such as steering and brakes.
You won't find another company that offers the same level of service as us. Our mechanics will quickly diagnose the problem and come up with the right solution. We have all of the necessary tools, parts and skills to get your car up and running again. And we offer free estimates with no obligation to buy anything from us. So come by our shop today! We're a team that has years of experience and we are passionate about our work. It's important for your safety as well as the safety of your fellow drivers that your vehicle is working properly. And we take that notion very seriously.
Oil Change Calgary
Oil changes are important in keeping your vehicle happy and healthy. Depending on the vehicle and oil you use, it's generally recommended that you change your oil every 5,000 to 7,500 miles. Fresh oil helps to keep your engine running smoothly, save money on gas and ultimately keeps your car in better condition. Knibbe Automotive Repair provides speedy oil changes all year round! And oil change isn't a huge process. However, if you don't know what you're doing, it's best to leave it to the professionals. Our technicians will get your car back on the road in no time, so you can keep driving without having to worry about it.
You can trust our experienced team of professionals with your vehicle because we know how important it is to have a safe ride that runs smoothly at all times. We also keep a variety of oils from different, quality brands. So when you come for your oil change, we'll have everything we need to complete your oil change. That's why we offer quick turnaround times, competitive prices, and excellent customer service every day of the week! Call us today for more information or schedule an appointment online!
Winter & Summer Services Calgary
Vehicles are fantastic machines that have drastically transformed how we travel. However, these magnificent devices need to be looked after. Meaning, they require regular maintenance and they need to be properly prepared for the new seasons. The most common procedure is placing summer and winter tires on your vehicle. However, there is an array of things to check between the seasons. And Knibbe Automotive Repair can perform all of your winter and summer services and procedures with speed and care. Our mechanics are certified and trained. So you know your car will be in good hands with us. We'll help get your car ready for winter or summer – whatever season it happens to be!
You can trust that our mechanics have been thoroughly vetted by our team of experts. When we find someone who has what it takes, they become part of the family here at Knibbe Automotive Repair. They're just as committed as we are to providing exceptional service and care for each customer who walks through our doors. And if there's anything else you need, don't hesitate to ask – we're always happy to help! So for timely winter and summer vehicle repair or maintenance services, Knibbe Automotive Repair is here to help.